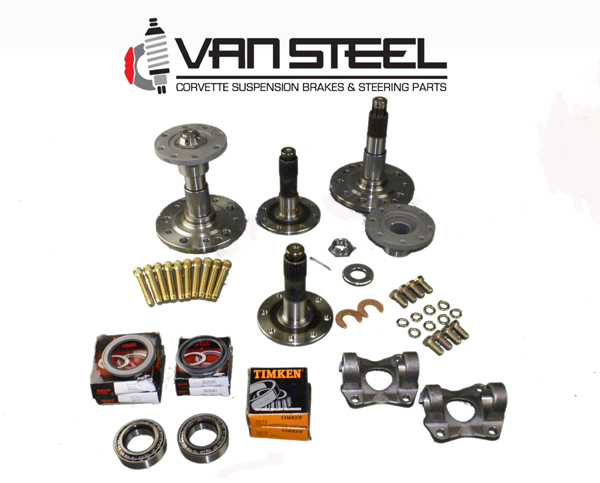 Your stock 17 spline inner and outer axles where designed for a 205-245mm wide, 17-20lb bias-ply tire, with marginal grip and up to 450hp. With today's modern tires and tire roasting power plants, you can quickly over work those stock parts. Today's steel belted tires are in the 35-50lb range and can be super grippy. Just hitting an expansion joint on a firm shift can bring an end to the life of your stock axles.
The 30 spline kit is meant to remedy the week points of the rear end. 30 Spline inner axles, and 31 spline outer axles are not only thicker where it counts, but the extra splines help disperse the load and transfer power under some of the harshest conditions.
This kit is ideal for LS motor swaps and other builds producing big block power on modern wheels and tires. You can be comfortable pushing the 700-800hp mark with the 1350 kit.
If you plan on big slicks for drag racing, give us a call 1-800-418-5397, to confirm this kit is enough for your build, or if you need to go bigger with the 1480 kit.


HSHP-03-1350

1963 - 1979
1350 Kit + YOUR Differential and T-Arms Rebuilt

$5,295.99 each








HSHP-04IK

1965 - 1979
30 Spline Inner Axle Kit

$849.99 each