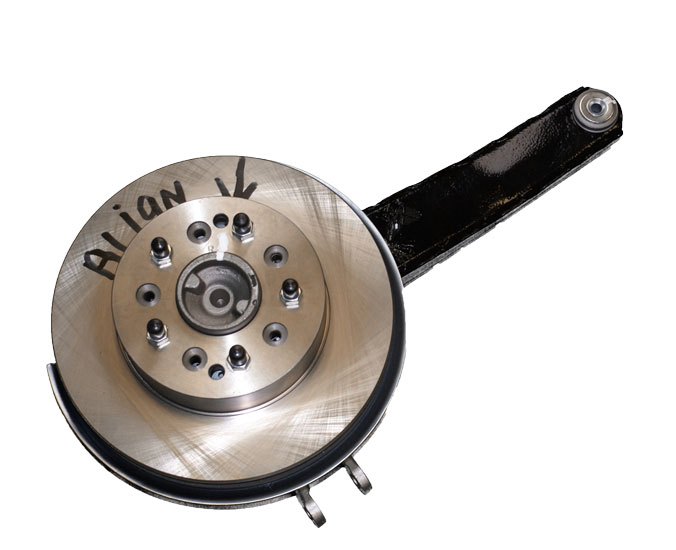 BAR-44S-R
65-82 Corvette RH Trailing Arm Rebuild Service;w/SS Hardware ***YOUR PARTS***
Your parts are disassembled, inspected, cleaned and receives a two-stage epoxy finish (T-arm Powder Coated). All critical dimensions are measured and parts undergo Van Steel's rigorous inspection process. Your rear wheel bearing is blueprinted to Van Steel's standards and a new rotor is selectively aligned to its minimum run out. Your T-Arm is completely assembled, ready to bolt on with.
New Rotor
New Cable Guide, Lock Washers & Nuts
Gloss Black Powder Coated T-Arm
New T-Arm Bushings
New Bearings, Seals and Races
New Stainless Steel Parking Brake Mechanism
New Parking Brake Shoes
Lifetime Warrany, Unlimited Mileage
Poly T-Arm Bushings at extra cost. See part number TA-18P
Feel free to email or call us when you send your parts in so we are expecting them.
Part number: BAR-44S-R
Price: $409.99 each
Built to order lead time: 1-2 weeks