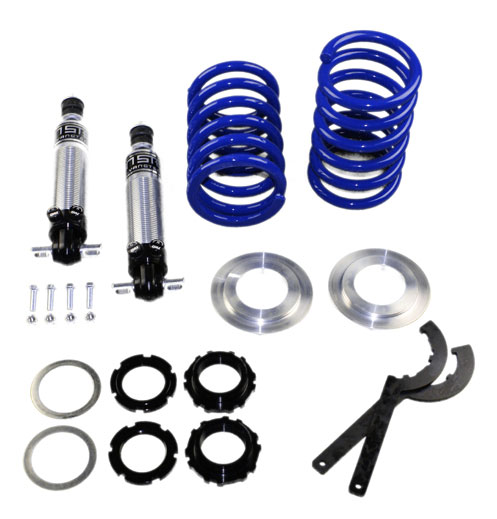 1963-1982 QA1 Semi-Coilovers. Get an adjustable ride height without having to change your factory control arms.
400# Springs, ideal for 63-67 mid-year Corvettes Aluminum small blocks
450# Springs, ideal for 63-67 iron block small blocks 68-82 iron or aluminum block
550# Springs, ideal for 63-82 big blocks, advanced handling small blocks, small blocks with super chargers
18 Position Valving Adjuster - 1 Knob changes both bump and rebound valving simultaneously, allowing total suspension control.
5/8" Centerless Ground, Hard Chrome, Piston Rod
Bright Anodized, Aluminum 1-Piece Body
3 Step Sealing System - Aerospace material and exclusively engineered double lip seal with wiper eliminates seal drag and dirt intrusion.
Part number: FSC-02-450
Price: $849.99 pair
Built to order lead time: 3-5 Days