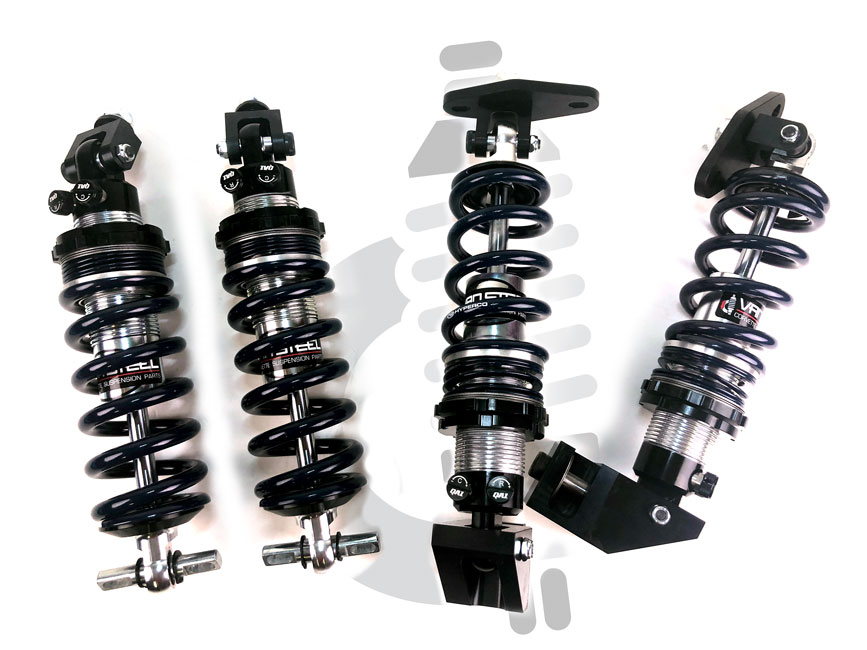 CO-C4-DA-System
Our double adjustable coilovers allow you to adjust your ride height along with independently adjust compression in rebound in the shocks. This system allows you to completely tailor the car to your drive style and needs. From easy riding cruiser, to all out track attack.
4 QA1 Double Adjustable Shocks
4 Hyperco Springs
2 Lower Rear Coilover Mounts Designed by HardBar
2 Upper Front Clevis Pin Mounts Designed by Hardbar
1 Set of Spanner Wrenches
If you select lowered or custom, we'll call you to confirm how you'll be using your Corvette.
Price: $2,449.99 4 pcs