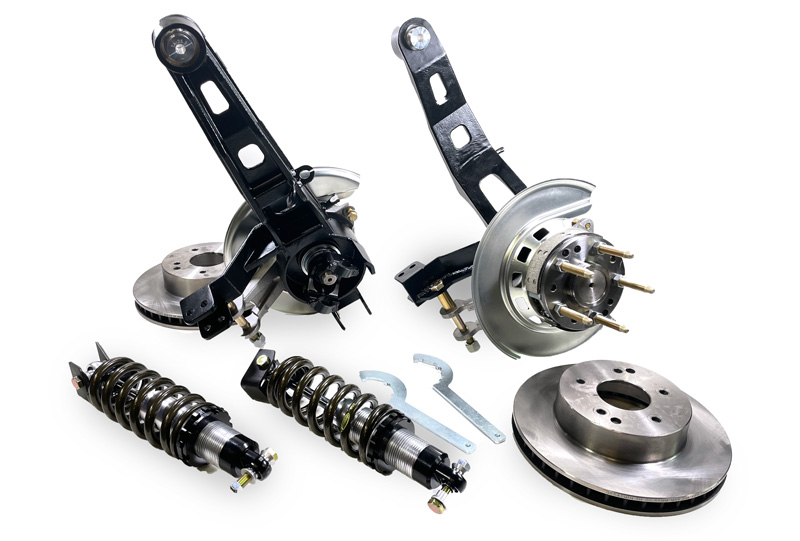 Rear Coilover System featuring double adjustable QA1 shocks for the ultimate in handling. Independently control compression and rebound to fine tune the ride quality and handling of your Corvette. Heavy Duty 31-spline axles for 450-800+ HP Corvettes.
Complete NEW Rear Bearing Assemblies w/Rotors
31 Spline Outer Axles w/HD spindle flanges
Aluminum, threaded body, double adjustable QA1 shocks
600lb rear springs (typical big block/autocross rate) to control rear squat
2" Offset Trailing Arms w/Coilover Bracket
Upper Shock Mount Reinforcement Kit
Spanner Wrenches
Hardware to Bolt Coilovers on
Note: 63-64 Cars need to convert to disc brakes. Will not work with drum brakes.
Part number: CO-C3-RDC-HD
Price: $5,799.99 pair
Built to order lead time: 1-2 weeks